Direct-to-Garment Printing Hands-On Class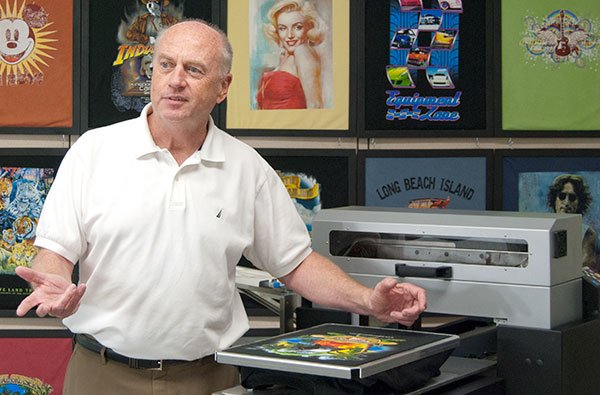 at Equipment Zone in New Jersey
Pricing Info
$95 For the First Person
$75 For Each Additional Person
About the Instructor

Terry Combs is a Direct-to-Garment Printing expert with more than 30 years of experience in the garment decorating industry. He has taught direct-to-garment printing and screen printing to hundreds of students. Terry currently teaches entry level and specialty garment decorating classes at Equipment Zone.
About the Class
"Teach Me Direct-to-Garment Printing"
**NEW - EXTENDED GRAPHICS SOFTWARE SEMINAR**
Are you an entrepreneur looking to start a business in the Direct-to-Garment industry? Perhaps you're an experienced screen printing professional planning to add a Direct-to-Garment Printer to your business? At Equipment Zone, we have extensive experience in the direct-to-garment printing business, and we'd love to share our knowledge and experience with you.

In the EZ Introduction to Direct-to-Garment printing course, Direct-to-Garment Printing expert Terry Combs will guide you through D-T-G Printing 101, from how to print your first t-shirt to understanding the needs of your customers. Learn the secrets behind artwork manipulation and how to create amazing art. Discover the best ways to pretreat t-shirts, and tips on saving ink and increasing profitability.
In the class, you will:
Print a ton of direct-to-garment t-shirts
Learn how to find the best customers and the most lucrative print jobs
Understand what pretreatment is and learn the professional way to pretreat
Learn the best way to do high production with D-T-G
Find out how to use Photoshop, Illustrator or Corel Draw to create unbeatable graphics for D-T-G printers
Learn the secret to saving ink each and every day
Discover the biggest mistakes D-T-G operators make and how to avoid them
Move beyond t-shirts to specialty applications like towels and canvas
Over the course of a full day, you'll get a full overview of D-T-G printing. (And lunch!) You'll leave our class with all the skills and knowledge you need to launch your business into the Direct-to-Garment printing industry successfully.
Call 1-800-408-0040 or 201-797-1504 for more information or click here to sign up.

Class Schedule

9:30 — 10:00  Introduction
10:00 — 10:30  Printing Your First Direct-to-Garment T-Shirt
10:30 — 11:00 Marketing and Building Your Customer Base
11:00 — 11:30  Graphics – How to Fix Poor Artwork
11:30 — 12:00  Graphics – How to Set Up Artwork for Printing
12:00 — 12:45  Lunch and General Questions
12:45 — 1:15  Graphics - Using D-T-G RIP Software to Create Incredible Gradient Underbases
1:15 — 1:30  Pretreating 101
1:30 — 1:45  Printing With White Ink the Right Way
1:45 — 2:00  Curing a Direct-to-Garment Print
2:00 — 2:45  Direct-to-Garment Printer Maintenance - An essential class taught by a D-T-G technician with almost a decade of experience
2:45 — 3:30  Free Printing
3:30 — 4:00  Class Wrap Up and Questions


Call 1-800-408-0040 or 201-797-1504 for more information or click here to sign up.
Stay for the Weekend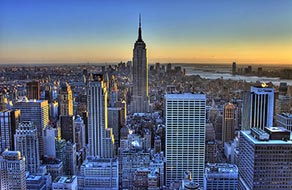 Equipment Zone is just a bus or train ride away from New York City.
Come for the training class and stay the weekend. Ttake a boat ride in Central Park, walk around Times Square or go see a Broadway show. We'd be happy to share our favorite spots for enjoying the rest of your weekend in Manhattan after the training class.
RSVP Now
EZ Introduction to Direct-to-Garment Class Sign-Up Form
Enter your contact information below to reserve a spot in a future Equipment Zone's Introduction to Direct-to-Garment Class
After you submit this form, we'll call you to get your credit card information for payment. Your information will not be shared with any third party.
Questions?
Click here to contact us.
* Required
Questions and Contact Info
517 Commerce St.
Franklin Lakes, New Jersey 07417, USA
Phone: 1-800-408-0040 or (01) 201-797-1504
Fax: (01) 201-797-1505
E-mail:
Sales@EquipmentZone.com