The Source for DTG Printers,
Automatic Pretreatment Machines,
Direct-to-Garment Inks and Supplies
SpeedTreater-TX Automatic Pretreater

The Next Generation Automatic Pretreatment Machine.
The choice of direct-to-garment operators who want spraying pretreatment to be easy, consistent and accurate.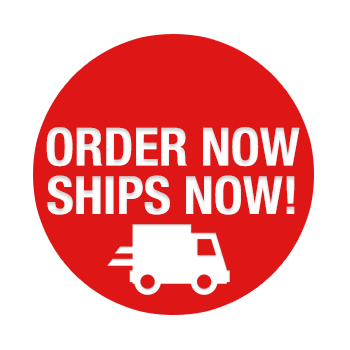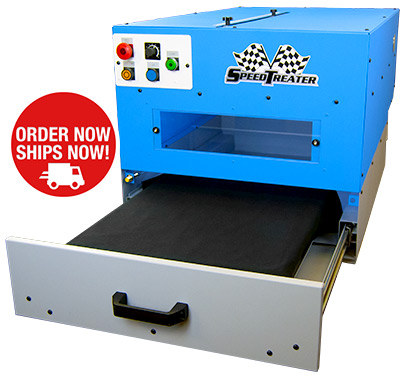 Memorial Day Special


Only $3,695!
$300 OFF List Price!
Offer ends 5/26/15
Order Now
Pretreating is as easy as pressing the green button.
Includes One Year Warranty
and Lifetime Technical Support.
Works with all types of pretreatment.

Professional Quality Pretreat Machine
• No air compressor to buy!
• All electric
• All steel construction

Become an Expert Pretreater Overnight
If you can load a shirt, close a drawer and press a button, you'll be an expert pretreater.

Reliable & Consistent
• Expertly constructed
• One year limited warranty
• Just push the green button

Plus
Fully contains pretreat spray
Goes right next to your

D-T-G

Printer
Adjustable spray volume
Start Pretreating T-Shirts Now!
Includes:
Table Top Machine
All Steel Cabinet
16" x 24" Shirt Board
Precise Spray Length Control
1 Year Limited Warranty
And more!
Check out the SpeedTreater-TX Automatic Pretreat Machine!
Top Feature: Consistency, consistency, consistency
Using a Power Sprayer to pretreat shirts is a practiced art, and no two people in your shop will spray the same way. The SpeedTreater-TX will give you even and consistent pretreated garments... one after another, after another.
Top Feature: Pretreat in the same room, right next to your D-T-G Printer!
Pretreating can be a messy process, and when using a hand-held Power Sprayer you have to be far away from your D-T-G machine. The SpeedTreater-TX is enclosed, so it is clean and easy to operate, and pretreating can be done right next to your D-T-G machine.
The Equipment Zone SpeedTreater-TX - the fast and efficient way to pretreat shirts for direct-to-garment printing.
Contact Us
Why You Should Pretreat Automatically
The most important reason to use an automatic pretreater is to get the exact same amount of spray, in the exact same spot, every time you pretreat. If you spray by hand using a power sprayer, no two shirts will receive the same amount of spray. And having the proper amount of spray is critical to getting bright, washfast prints. An automatic pretreatment machine never gets tired and is always precise, leaving the perfect amount of spray every time.
The new SpeedTreater-TX Automatic Pretreatment System. With its 16"x24" pretreat area, the SpeedTreater-TX is one of only pretreaters available that will work to the full 16"x20" capacity of the Epson SureColor F2000 and the 13"x24" print area of the Veloci-Jet XL printer.
About The SpeedTreater-TX
Compatability The SpeedTreater-TX works with all pretreat solution brands for every direct-to-garment printer.

Where it Sprays Easily adjust the length of the spray using the knobs on the top of the machine. So if you only need to print on part of the shirt, just spray part of the shirt.
Right Next to your DTG Printer The SpeedTreater-TX fully encloses the pretreat process. Because you don't get overspray outside the SpeedTreater, it can be positioned directly next to your D-T-G machine.

Speed
Pretreating a shirt takes about six seconds.

Controllable and Consistent Spray Adjust the speed control to set the amount of pretreatment that lays down on each garment.

Maintenance By moving the external feed hose from your pretreatment solution to a water container, you can quickly flush the hoses and nozzle clean. An easy-access rear door lets you quickly and simply remove the spray nozzle to clean it. The spray compartment can be wiped clean in just a few seconds.

Technical Specifications
Includes:
SpeedTreater-TX
16" x 24" Adult Shirt Holder
Spare nozzles
Setup Guide - Plus Additional Videos Available Online
Features:
One-Year Limited Warranty
Draw directly from your original pretreatment container
Pretreat up to 16 inches wide and up to 24 inches long, with adjustable spray length
Dimensions and Weight:
40 inch (102 cm)
24 inch (61 cm)
20 inch (51 cm)
Power Requirements:
• AC 110 volt - 5 amps
• Just plugs into a regular outlet
Warranty / Support Information: The SpeedTreater-TX™ includes a one-year limited warranty on parts and labor from Equipment Zone. This warranty is valid only to the original buyer of this machine and is not transferable. Technical support by phone or email is available at no charge from Equipment Zone to the original purchaser for as long as they own the machine. Defective parts shall be replaced at no charge for a period of one year. If it is determined that the machine needs repair by a technician the machine shall be be brought to Equipment Zone or shipped in freight prepaid. The full warranty statement is available upon request.
Please contact us for more information.
Just a few of Equipment Zone's SpeedTreater-TX Customers
Direct-to-Garment

Equipment Zone, Inc.
Address:
517 Commerce Street
Franklin Lakes, New Jersey 07417, USA
Phone:
1-800-408-0040 or
(01) 201-797-1504
Email:
sales@equipmentzone.com
Learn all about direct-to-garment printing with Equipment Zone's email newsletter.
We won't share your personal information with anyone.