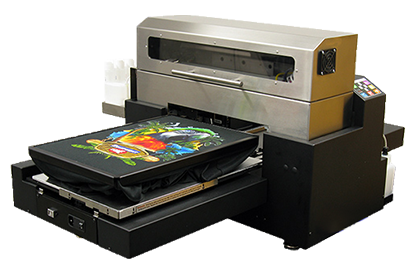 $19,995

As low as $695 Per Month*
Find Out More About The Veloci-Jet XL

Veloci-Jet XL Printer
NEW low price!
Equipment Zone introduces the finest dtg direct-to-garment printer on the market. Print up to 13" wide x 24" long. Up to 50 Shirts Per Hour.
What's included:
One 13" x 18" Shirt Holder or 13" x 24" Shirt Holder;
EZ Pro Bulk Ink System;
EZ FastINK 8 oz bags or bottles: Cyan, Magenta, Yellow, Black;
EZ FastINK 16 oz. bag or bottle Brite White;
Pretreatment 1 gallon;
FastBright Pretreatment 1 gallon;
EZ RIP Direct-to-Garment Printing Software (Windows XP, 7 and 8 Compatible);
100 Sheets Pretreat Paper;
100 Sheets Silicone Paper;
12 Month Limited Warranty;
Also available:
---
1. Add SpeedTreater-TX Automatic Pretreatment System for the ultimate direct-to-garment printer setup.
2. Major credit cards accepted.
* Financing payments based on 60 months & $1.00 buyout and approved credit. Payments may change depending on credit and time in business. Credit approval not guaranteed.