Introducing the EZ Ultimate F2100 / F3070 / F2000 Shirt Platens. Exclusively from Equipment Zone
Equipment Zone's exclusive EZ Ultimate Shirt Platens greatly increase your printer productivity. The ALL aluminum heavy duty construction makes these platens super flat. This allows you to raise the platen closer to the print head for even better print results from your printer. Deluxe aluminum hoop goes on smoothly and features rubber grippers that firmly hold the garment in place. Instantly mounts and dismounts from your printer with standard 2 pin mounting system.
Our Guarantee: You are going to love this shirt platen! Try it for 14 days and if you don't feel that this is the 'Ultimate' F2100 / F3070 / F2000 shirt platen for you, you can return it for a full refund.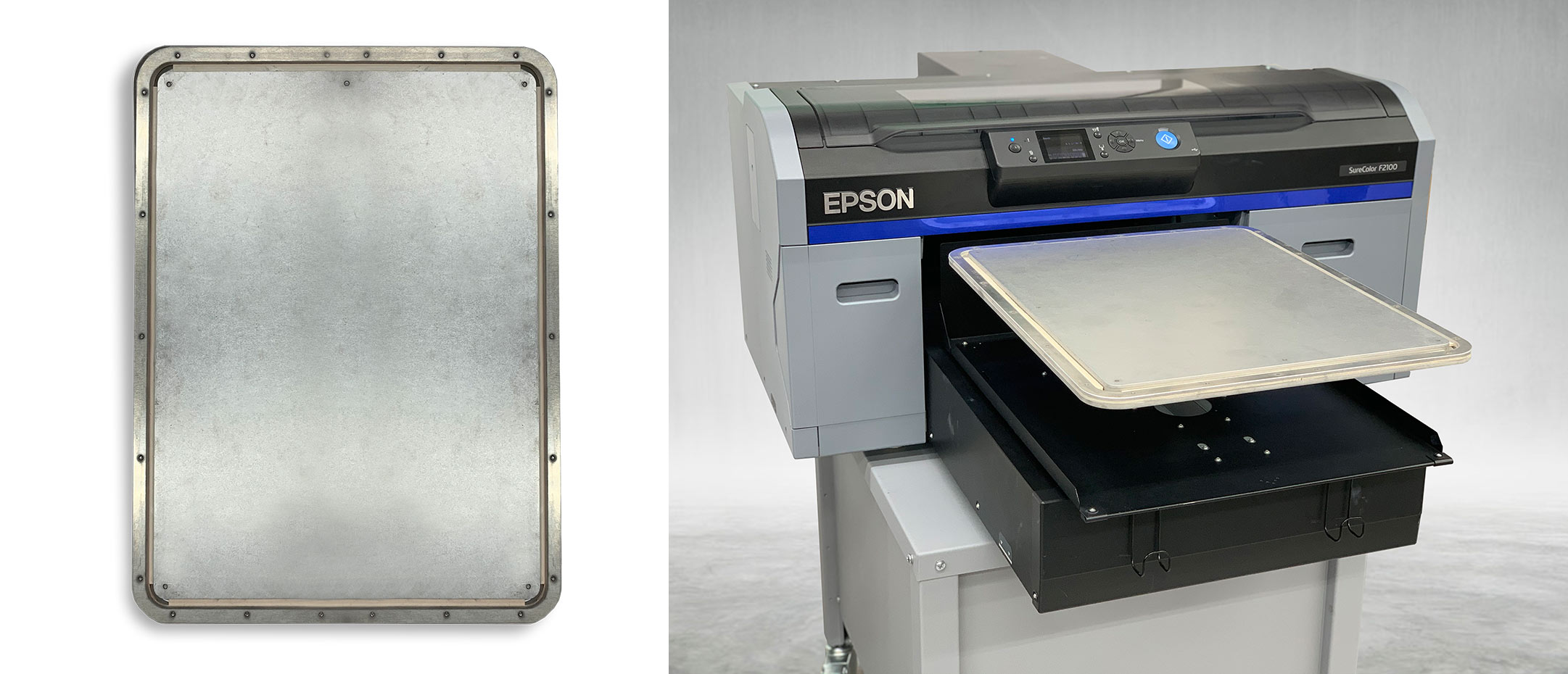 16" x 20" EZ Ultimate Platen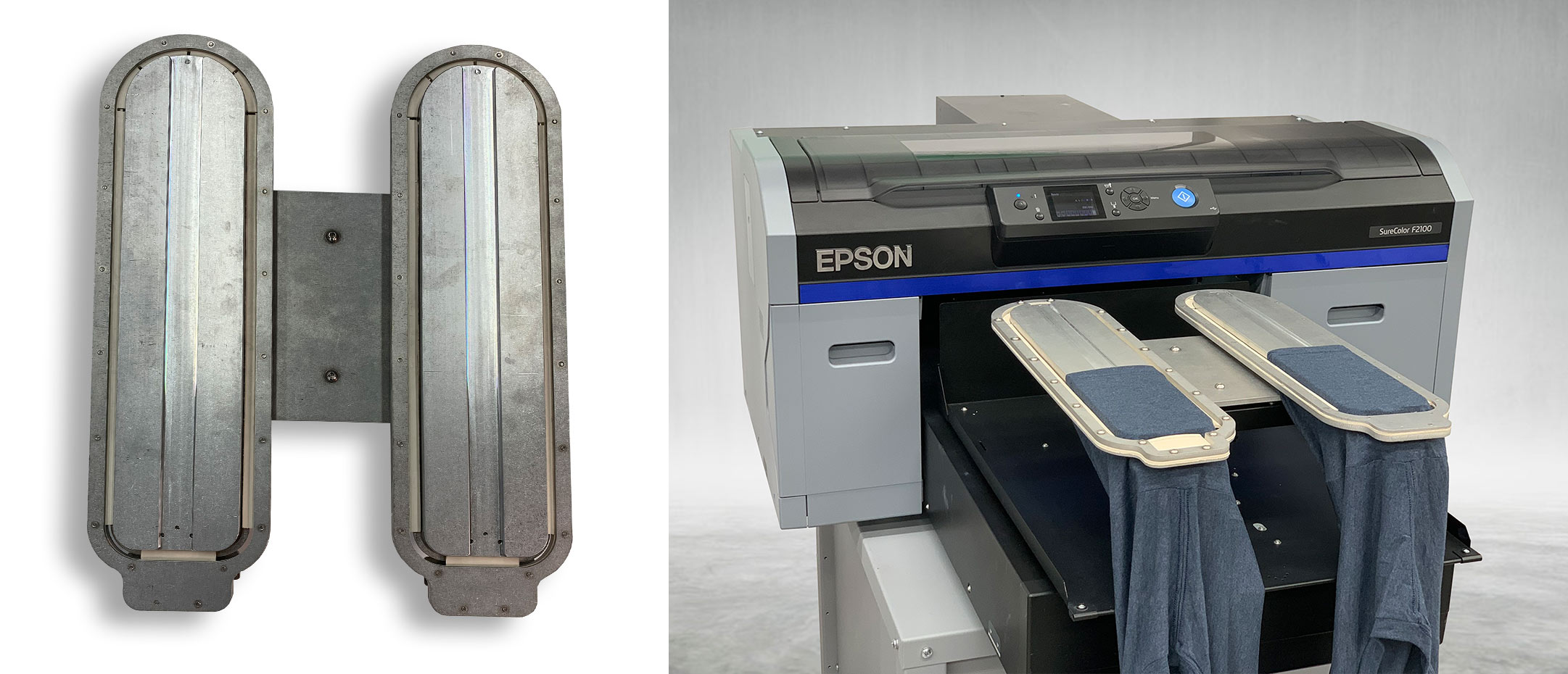 EZ Ultimate Dual Sleeve Platen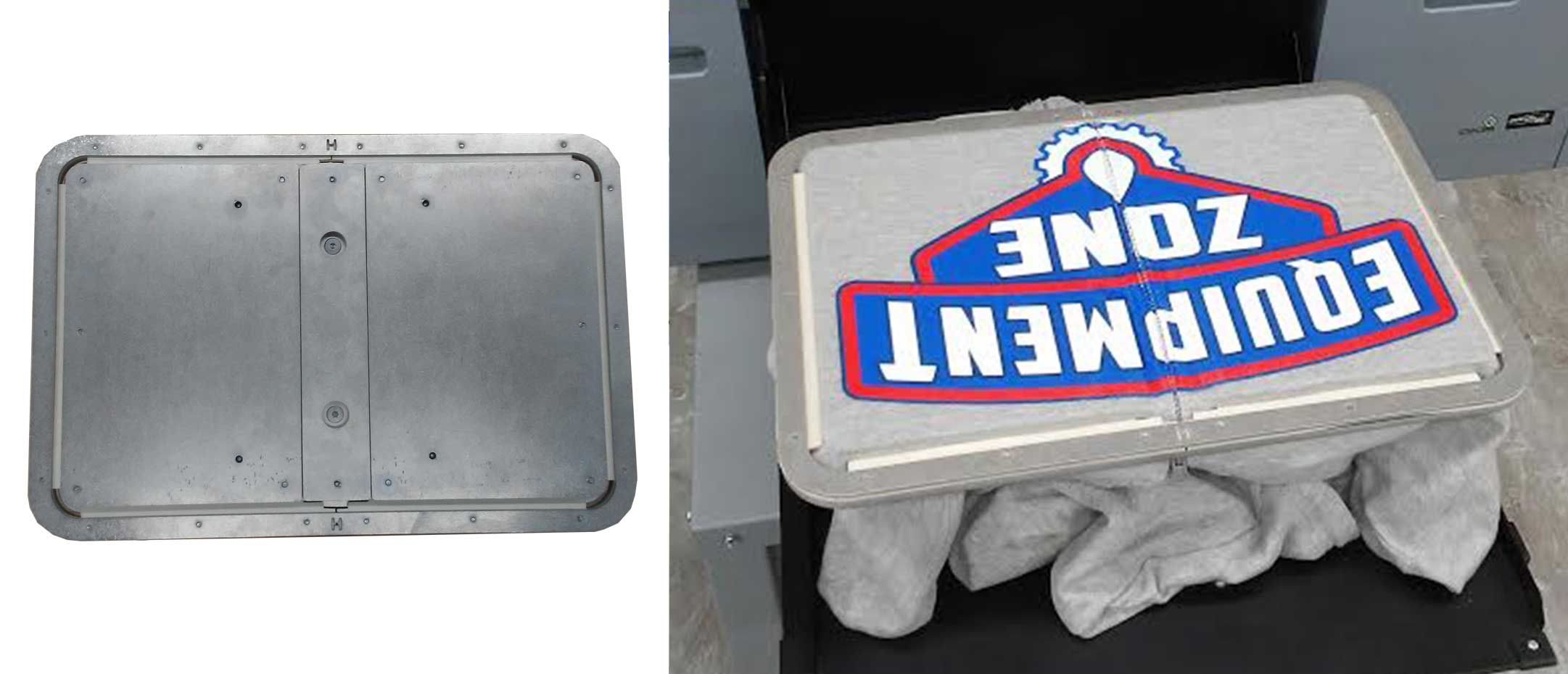 EZ Ultimate Hoodie Platen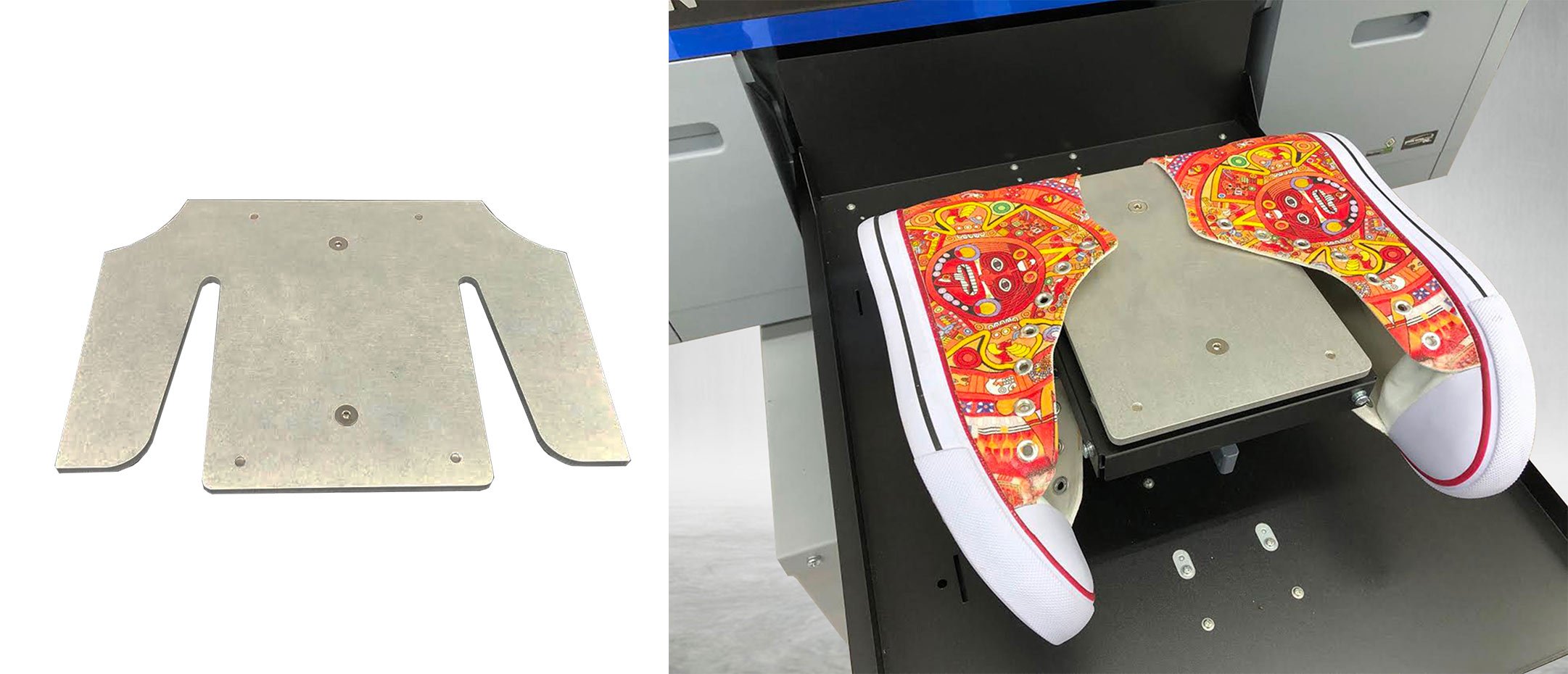 EZ Ultimate F2100/F2000 Shoe Platen