See the Veloci-Jet XL and SpeedTreater In Action
Have you wanted to take a closer look at Equipment Zone's Veloci-Jet XL Digital Garment Printer? Now is the perfect time. See it working in tandem with the SpeedTreater Automatic Pretreatment System.
Many different package configurations, including heat presses and conveyor dryers, are available. Please contact us for an immediate quote.
For more information or to order please call:
1-800-408-0040 or (01) 201-797-1504
Free Training on Software, Maintenance and Starting a Business

Learn the best way to set up your artwork for direct-to-garment printing. Find out how to get the best
underbase in EZ Artist 2.0. Get the newest tips and tricks.
Plus:
How to quickly remove the background from a photo
Maintaining your DTG Printer: For Beginners and Experts
How to Start a DTG Business
And more!
Space is limited - Get here early. First training course starts at 11 a.m.
Discounts on Equipment, Parts & Ink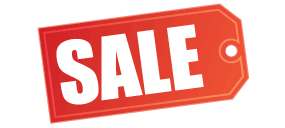 Enjoy discounts on equipment, parts and ink, available only at the open house.
Discounts do not apply to internet and phone orders placed on the day of the open house. Customers must purchase items at the open house to receive discounts. Sorry, no rainchecks for out of stock items.
Make it a Vacation!

Equipment Zone is located just 20 minutes outside of New York City. Come to the open house and spend the weekend in New York.
Sales, Parts and Technical Info
17-20 Willow Street
Fair Lawn, New Jersey 07410, USA
Phone: 1-800-408-0040 or (01) 201-797-1504
Fax: (01) 201-797-1505
E-mail:
Sales@EquipmentZone.com