The Source For
Digital Direct-To-Garment Printers,
Screen Printing Equipment,
and Heat Transfer Presses
SpeedTreater Automatic Pretreatment Machine.

Makes Printing Dark Shirts Simple
Pretreat light and dark garments quickly and consistently at the touch of a button. Just plugs into any standard electric outlet.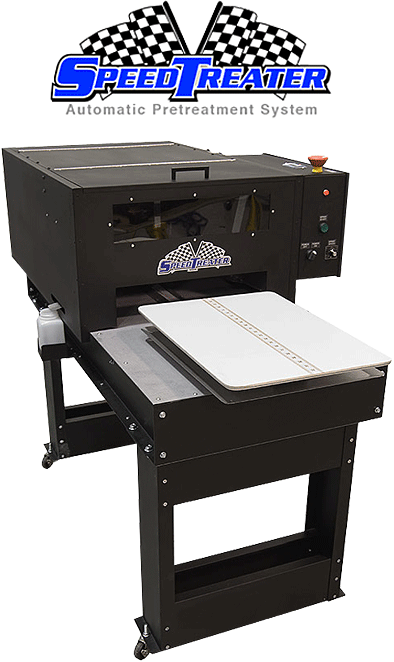 Pretreating has never been this easy

Speedy. Really Fast
With the SpeedTreater, pretreatment is quick. Pretreat a shirt in just 6 seconds.

Simply Easy
Place a shirt on. Tuck it in. Press a button. Get a pretreated shirt. It's that simple.

Perfectly Even Spray,
Every Time
A special computer - controlled nozzle ensures the perfect amount of pretreatment gets sprayed just where you want it.

Pretreat right next to your printer
The SpeedTreater's design contains overspray so you don't have to go into another room to pretreat.
See the SpeedTreater in action
Watch the video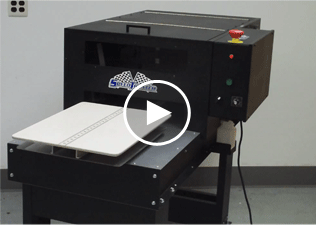 Best Warranty and Free Lifetime Support
The SpeedTreater comes with a one-year limited warranty and a lifetime of free technical support.
Contact Us for the Latest Pricing
Pictures
View of the SpeedTreater production area at our New Jersey facility
Technical Specifications
Features:
Completely self contained - no external air compressors needed
Just plug into standard 120 volt outlet
Use right next to your printer - no need to spray in another room
Consistent professional results - from morning to evening
Plus:
FAST - 6 second spray cycle
Uses less pretreatment solution
Exclusive electronic control of spray length
3 individual canisters with easy to use valve system
Allows use of 2 different types of pretreatments
Compatible With:
Veloci-Jet XL
All Fast T-Jet Printers
AnaJet Sprint and FP-125
Brother GT-782
DTG Kiosk, HM1, Viper, Raptor
MS Brand Printers
Flexi-Jet
And more...
Size for tabletop version:
60 inches (152 cm)
30 inches (76 cm)
Size with floor legs and wheels:
Options:
Power Requirements:
120 volt 50/60 hz.12 amps
Just plugs into any standard electric outlet
220 Volt International Version Available
Back to top
Assembled in the USA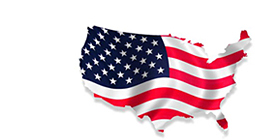 USA quality.
SpeedTreater is Assembled in the United States by Equipment Zone
Testimonials
I have a SpeedTreater from Equipment Zone and can highly recommend it. We can now pretreat exactly where we want to and very very fast.
— Colin Marsh, Multicopy
Anyone can get immediate, professional results, consistent on every garment."
Press Release
Speed up production of digital direct-to-garment inkjet printing with the new SpeedTreater, an automatic pretreatment machine offered by Equipment Zone. The SpeedTreater reduces pretreatment to a simple process of loading a shirt on a pallet, pressing a button, and unloading the shirt. It works with every brand of pretreatment spray.
Not only does the SpeedTreater increase production, it also eliminates the need to train an operator to correctly apply the proper amount of spray. Because of its sophisticated electronic controls, it lays down the perfect amount of spray every time so you can count on consistency throughout a run. There are no missed spots or wasted spray. The average employee can
pretreat three shirts for every one shirt treated with a Wagner spray gun, the traditional method.
The SpeedTreater measures only 2 feet by 5 feet to fit right beside your digital printer. It allows the complete operation to be kept in a confined area for maximum productivity. It is a great investment for any digital printer who does even 100 shirts a month. Return on investment is quickly realized from the decreased labor costs, reduced waste, and increased capacity. Uniformly sprayed pretreatment will also increase print quality. It comes with a one-year limited warranty and a lifetime of free technical support.
Direct-to-Garment

Equipment Zone, Inc.
Address:
17-20 Willow Street, Fair Lawn,
New Jersey 07410, USA
Phone:
1-800-408-0040 or
(01) 201-797-1504
Fax:
(01) 201-797-1505
Email:
sales@equipmentzone.com
Learn all about direct-to-garment printing with Equipment Zone's email newsletter.
We won't share your personal information with anyone.