Why Ongoing Support & Training Are Important
Anyone can sell you a machine. In this case I'm referring to a DTG printer and more specifically, the F2100 or F3070 built by Epson.

Aren't these machines the same no matter which dealer you choose? That's true.

What's also true is you're making a big decision. As a business owner and apparel decorator you are investing in yourself and your business. For many, this is the first time they've purchased a decoration system over $15,000. We believe that a significant amount of your return on investment will be determined by how well you are trained and supported AFTER you purchase the printer.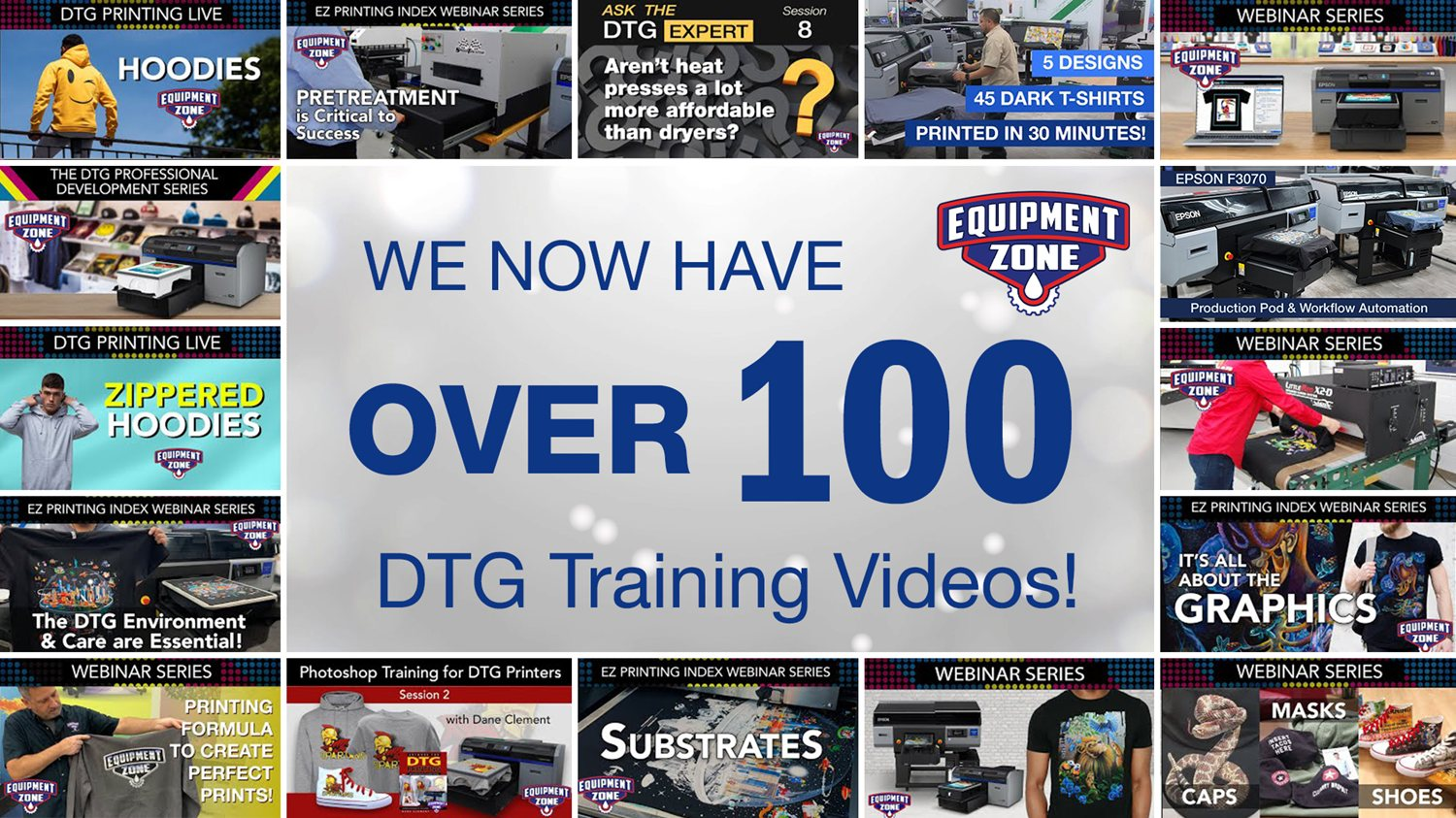 I think most companies have good intentions. They intend to provide good service after the sale and ongoing support. I don't think any Epson resellers, for example, are uninterested in service, support or training. However, I do think many businesses lack the discipline to consistently deliver excellent support and training.
We've all fallen into the sales trap of paying more attention to prospective customers because that's where the obvious opportunity is. Sadly, some companies make a habit of focusing more on the opportunities for sales than supporting the sales they just made. It's a transactional mindset. It's short-sighted. And it's dangerous for all business owners.
In a recent HubSpot blog, author Sarah Chambers said:
Instead of only treating the customer well to get their money, treat the customer well in the long-term to earn their loyalty.
We believe in the transformation of your business. We want to help your business to grow and succeed. As I said earlier, a large part of that growth and success will be determined by how well you are trained and supported AFTER your printer purchase. The machine manufacturer isn't responsible for that part. WE ARE!
Is the consistent, positive support of customers and their loyalty worth it? YEP! Having a plan for service after the sale is essential for ALL businesses to thrive long term. The three main benefits are:
1. Positive reputation and brand image
2. Your clients become advocates and create more word-of-mouth referrals
3. Building relationships for repeat sales
We recently passed an important milestone on the "service-after-the-sale" highway that we're pretty proud of! Equipment Zone has recorded and published over 100 DTG specific training videos and interviews.
I want to give a shout out to our great team for making this happen.
You haven't watched all 100 yet? What are you waiting for? 😉 Please visit our YouTube channel to watch any of our DTG training videos.
https://www.youtube.com/channel/UCydoLlhd9dd5pLyV4eD0PKg