What is the biggest benefit for decorators who attend the Equipment Zone DTG Academy?
When owners & operators of a new Epson DTG F2100 make the commitment to attend DTG Academy, they are investing in themselves. This dedication of time allows them to get a deeper level of instruction and insight on every aspect of this printer. Each attendee will see the complete Direct-to-Garment process from start to finish several times on a variety of products. Seeing & experiencing the processes with experts guiding you first hand is very helpful and will make a big impact on your business.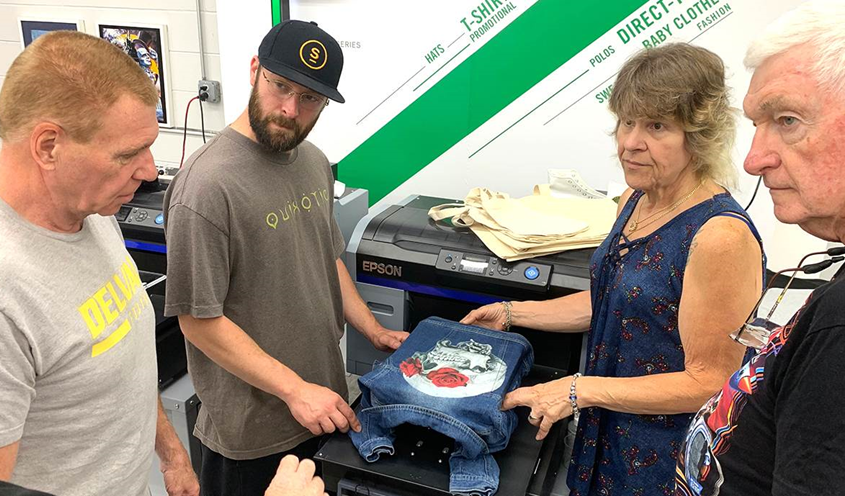 Attendees get hands on training. DTG Academy in New Jersey.
What advantages does a small class size offer?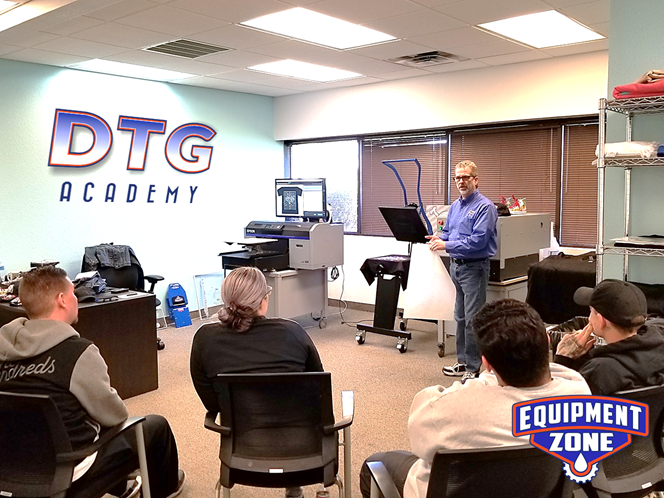 Wade teaching the DTG Academy class in Tempe, Arizona
We limit the size of the class to a maximum of 15 attendees. We created an event with smaller class sizes by design to encourage discussion and discovery. Fewer students allows for a more direct interaction with the instructors and technicians. Part of the purpose of the DTG Academy is to build trust and relationships. This event is more than what button does what on a DTG printer. It also encourages more networking with other business owners and production managers. Students feel comfortable and can participate without feeling lost.
What can a novice DTG decorator expect to learn from this event?
Seasoned DTG operators and novice decorators will both receive a complete, 2 days of Direct-to-Garment printing. Think of it as a business course for DTG printers. It's designed with both classroom and hands-on learning experiences. Our DTG experts teach the following topics:
The correct DTG printing process and formula for an Epson F2100 DTG printer
The perfect Pretreatment application
Printing techniques on both light & dark garments
Your basic machine maintenance
The most commonly made mistakes and how to avoid them
How to print other apparel items like hoodies, totes, sneakers and hat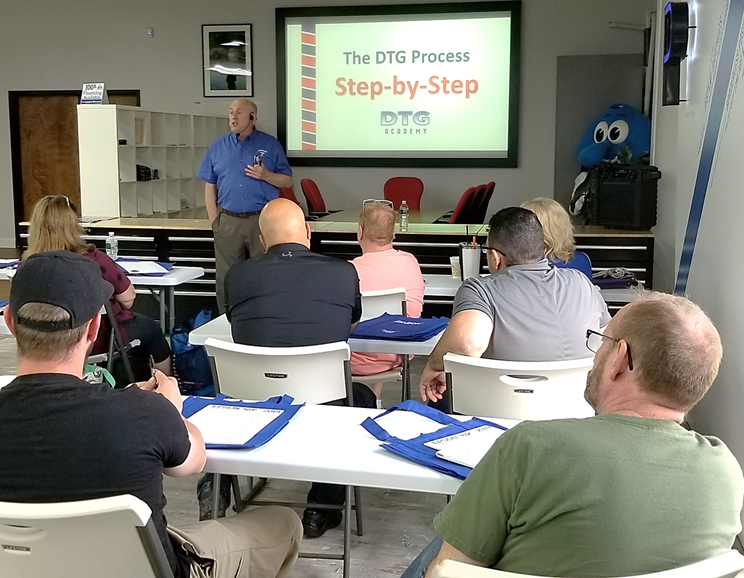 Terry teaching the "Step-by-Step" DTG printing process in New Jersey
Obviously it's important to learn about the DTG process, but discuss why marketing DTG is so important.
You can have the world's greatest printer with amazing output capabilities, but if nobody knows you exist, then you bought an expensive toy. The purpose of the printer is to create awareness and/or make a profit. The marketing and training taught is specific to digital printing and the DTG process. We want to help you grow your business – NOT just sell you a printer. We review hot niche DTG markets and teach proven marketing strategies to help attendees have actionable ideas to grow their business using the Epson F2100 DTG printer.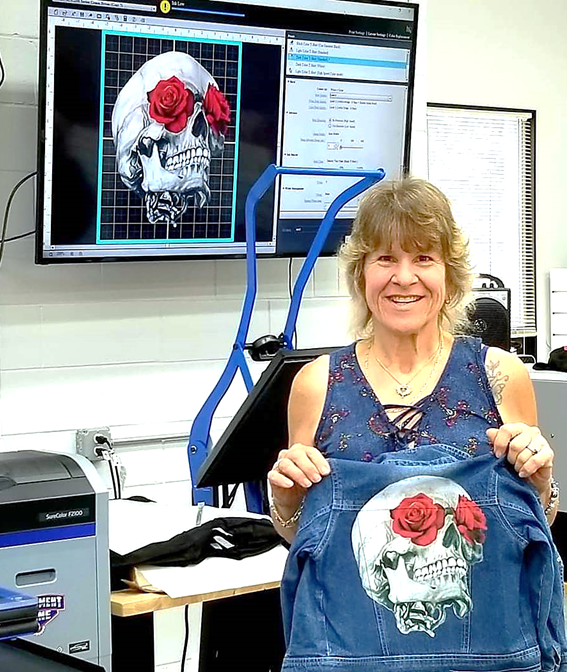 Happiness is printing skulls with roses on denim jackets.
What will the hands-on portion of the two-day event cover?
The hands on portion of the training will help new owners and new operators gain more confidence. Attendees of the DTG Academy are able to see live how we test the limits of the Epson F2100 DTG printer and are encouraged to help in the process. Attendees are often delightfully surprised that it's possible and profitable to print on denim jackets, over the front of a zippered hoodie, directly on the bill (visor) and crown of an unstructured cap in one pass or directly onto canvas high top sneakers.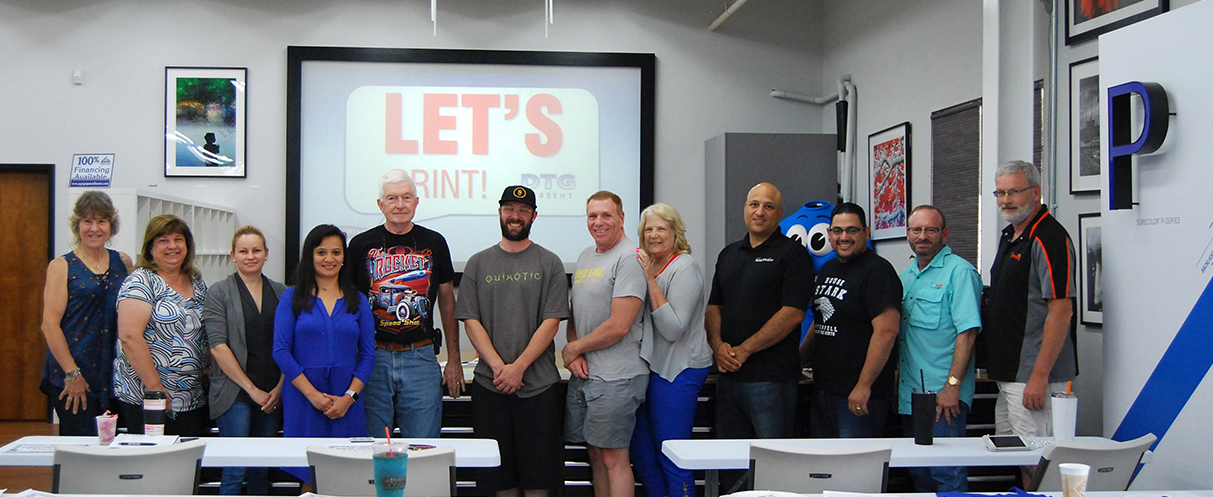 Graduating DTG class. Summer of 2019, New Jersey
Testimonials